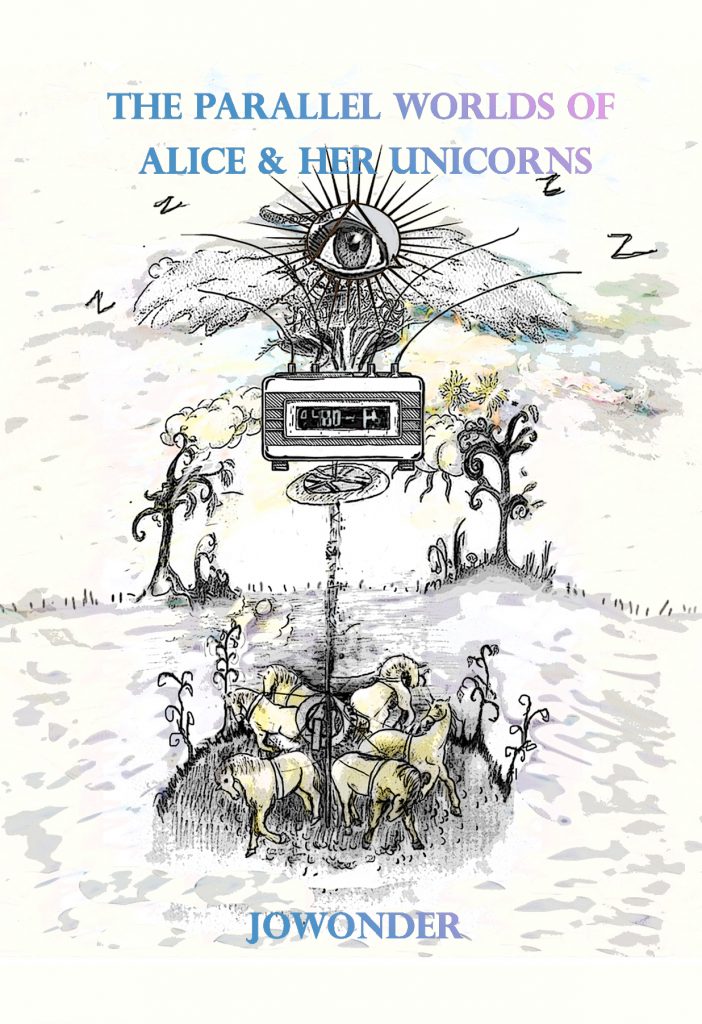 The Parallel Worlds of Alice and her Unicorns, an illustrated novel by Jowonder.
'When all the horses are stolen from Alice's riding school and turned into unicorns, she rides her blue horse into a parallel world to rescue them from the Unicorn Clock…'
Jo's own stories, reminiscent of the oral traditional are delivered in a unique style, addressing forces beyond the visible. Set in the realm of magic realism, she brings the magic of a bygone age of superstitions and ancient beliefs to the digital age.
Her narrative literature has been described as echoing great writers – Jeanette Winterson and Angela Carter- by award winning writer Peter Devonald, and Dame Marina Warner commended her fairy tales for their subversive use of narrative in her book From the Beast to Blonde. Her poetry and prose have been published in The International Times [2016] and Culture Matters [2019]
Her performance work has always challenged traditional literary forms, with a unique combination of live performance, technology, animation and music.
She is currently working on 'The Parallel Worlds of Alice and her Unicorns with a view to publication and performance at the end of 2021. (See media links)